Let's be real: this is a challenging time for all of us. The one thing that doesn't have to be difficult, though, is servicing your Mercedes-Benz or purchasing a new or pre-owned vehicle.
In the state of Massachusetts, automotive repair and maintenance is considered an essential service. This means that our service department is still open for all of your Mercedes-Benz needs. Whether it's a flat tire, a warning light, or it's time for your vehicle's routine maintenance – we are here for you. We offer complimentary pickup and delivery, which will help all of us maintain our social distance. If you'd prefer to bring your vehicle to the dealership yourself, you don't have to go any further than the service drive. Either way, once we've completed the work, we can send you a special link that will allow you pay your bill online, further expediting the process and minimizing the need for person to person interaction during this time.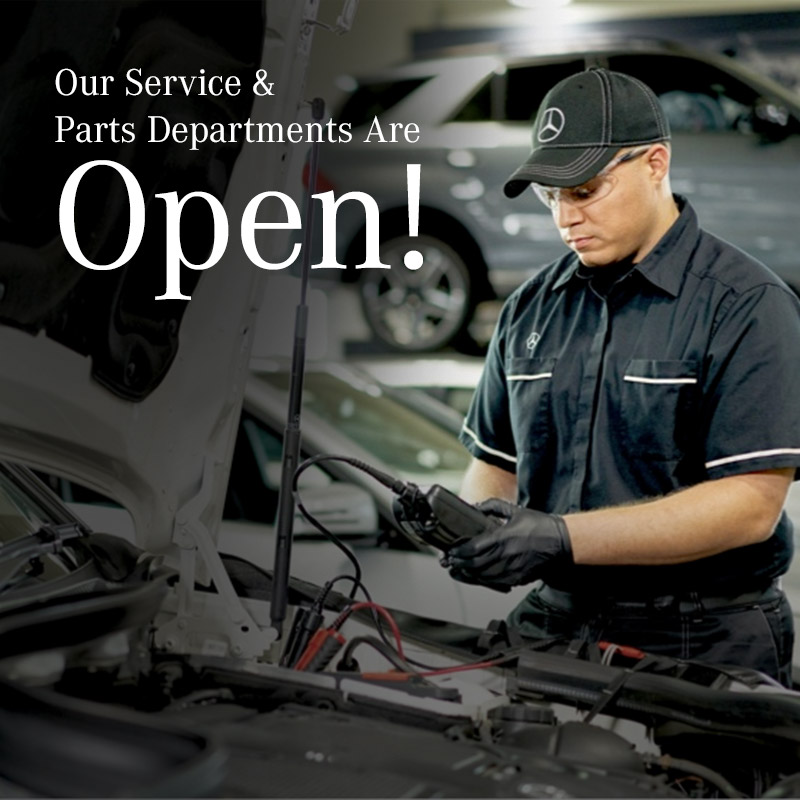 While our physical showroom remains closed in order to comply with Governor Baker's mandate, our sales team is ready and able to assist you! Much of our team is working remotely, but they are available via email and phone to answer your questions and give you all of the information you need. What's more, our Mercedes-Benz of Boston dealership is now offering remote sales! All of the paperwork can be completely via email, and we can bring both the test drive and the delivery to you. This means that you'll be able to purchase the new vehicle you've had your eye on, without having to leave the comfort of your home!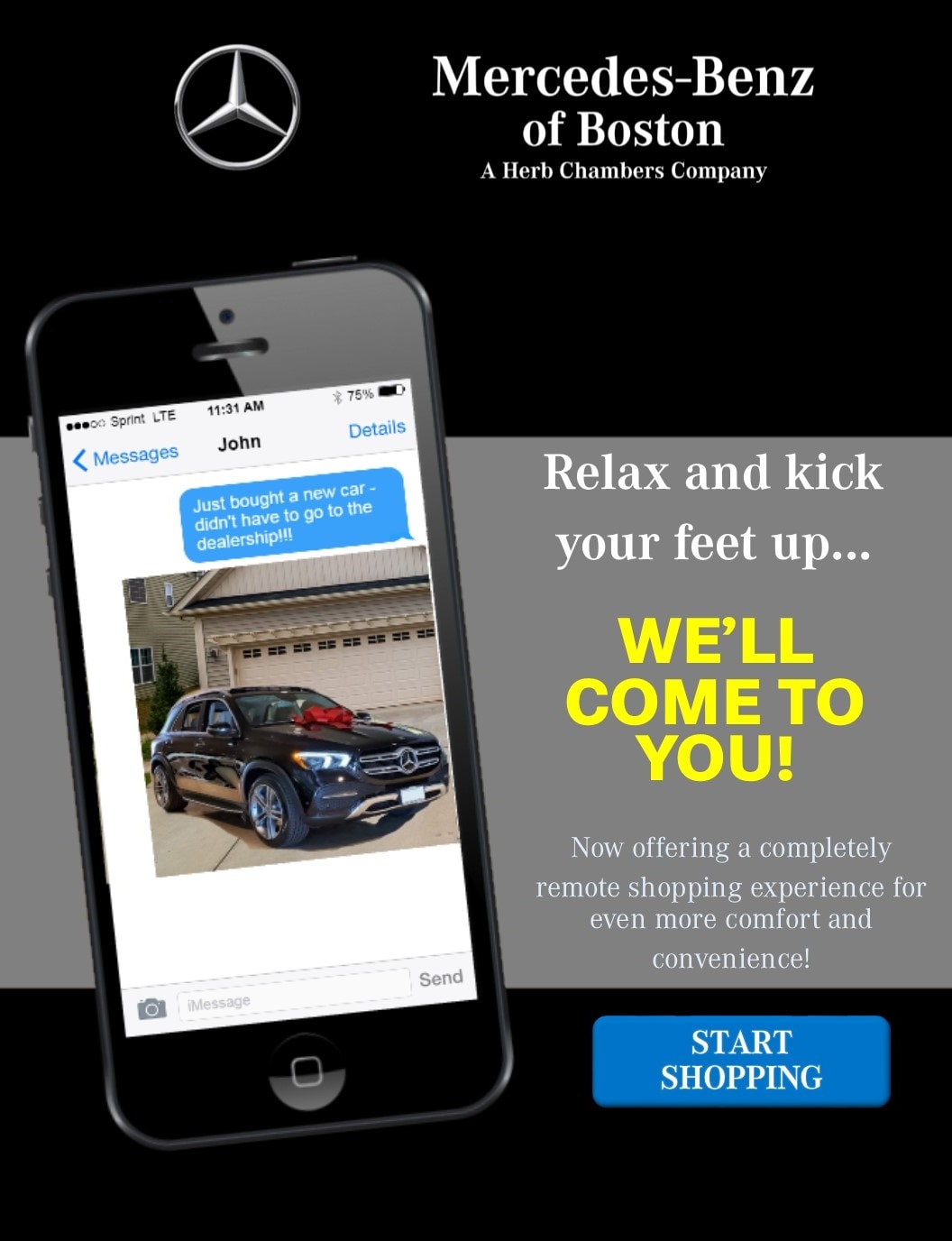 ?
Whether you need sales, service, parts, or just need to have a few questions answered, our entire Mercedes-Benz of Boston team is here to help you. Simply give us or a call or send us an email and we'll get you sorted out and back on the road as quickly as possible!
---
We'd love to hear from you! Do you have a question or need to get more details about something we've covered? Want to tell us about your most recent experience at one of our Mercedes-Benz dealerships? You can reach us at
MBFeedback@herbchambers.com
.