We've talked about it briefly in other posts (
here
,
here
, and
here
), but have you ever wondered what Roadside Assistance actually is, how it works, and how it compares to similar programs you've probably been subscribed to for years? Read on to learn more!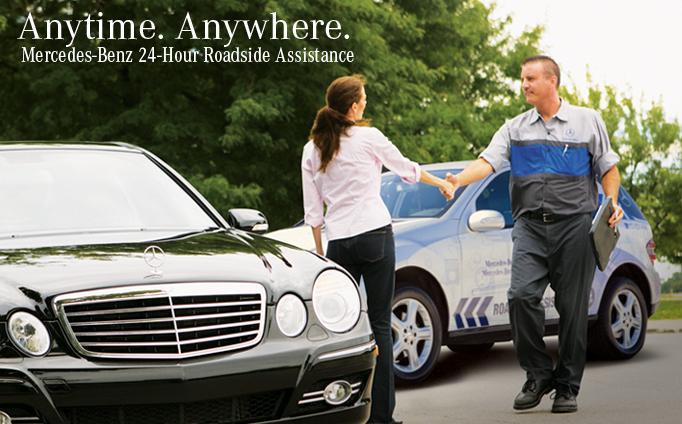 Mercedes-Benz Roadside Assistance is available at no additional cost if you have any vehicle under Mercedes-Benz warranty. If you purchased your vehicle brand new from an authorized dealership before January 2011 and you are still the original owner, then Roadside Assistance is also available to you, free of charge.
If the factory warranty on your vehicle has expired or if you did not make your purchase from an authorized dealership, you're not completely out of luck! You can always purchase an extended warranty by calling any of our three dealerships. Roadside Assistance membership can also be purchased. The cost for both of these varies, so it's best to give us a call or come and talk to one of our Business Managers to talk through the options that will best suit your needs.
Now that you're covered, what exactly can Roadside Assistance do? The answer is simple: all the same things as those other programs that you've had in the past!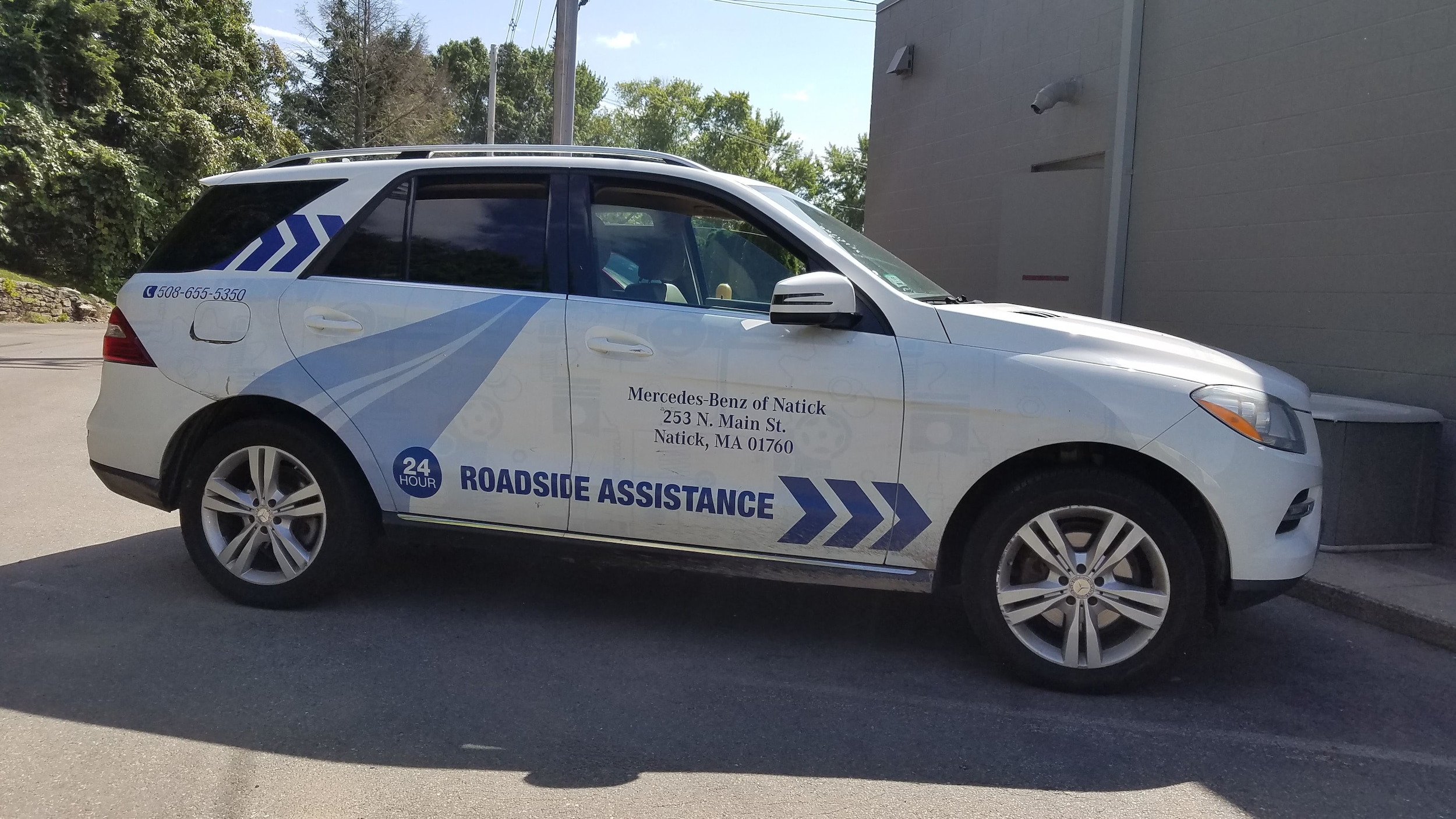 Mercedes-Benz Roadside Assistance is available 24/7/365. For assistance, you can either press the wrench button in your vehicle, use the Mercedes me app to connect to a real-time representative, or call the toll free number, 1-800-367-6372. After collecting your information, a roadside technician will be sent to you. They can help you with a flat tire, jump-start your battery, or fuel you up enough to get to the nearest gas station.
If you are in an accident or your vehicle is otherwise unsafe to drive, Roadside Assistance can also arrange for towing to the nearest Mercedes-Benz dealership – at no charge! Whether it's the Roadside technicians or the service team at the dealership, you can be sure that only Genuine Mercedes-Benz parts will be used in the repair.
The best part about Mercedes-Benz Roadside Assistance is that you can use it anywhere! There are no limits to how often it can be used, so if you get a flat tire or underestimate the location of the nearest gas station, don't hesitate to call! If you need it, use it!
[To learn more about Roadside Assistance,
click here
.]
---
We'd love to hear from you! Do you have a question or need to get more details about something we've covered? Want to tell us about your most recent experience at one of our Mercedes-Benz dealerships? You can reach us at
MBFeedback@herbchambers.com
.