You've finally brought home the Mercedes-Benz you've always dreamed about, and you want to make sure it stays in pristine condition for as long as possible. You know it's important to put the
right type of gasoline
in it, and you have a general understanding of the importance of staying up-to-date on its service requirements, but what exactly does it need? And, what do those services entail?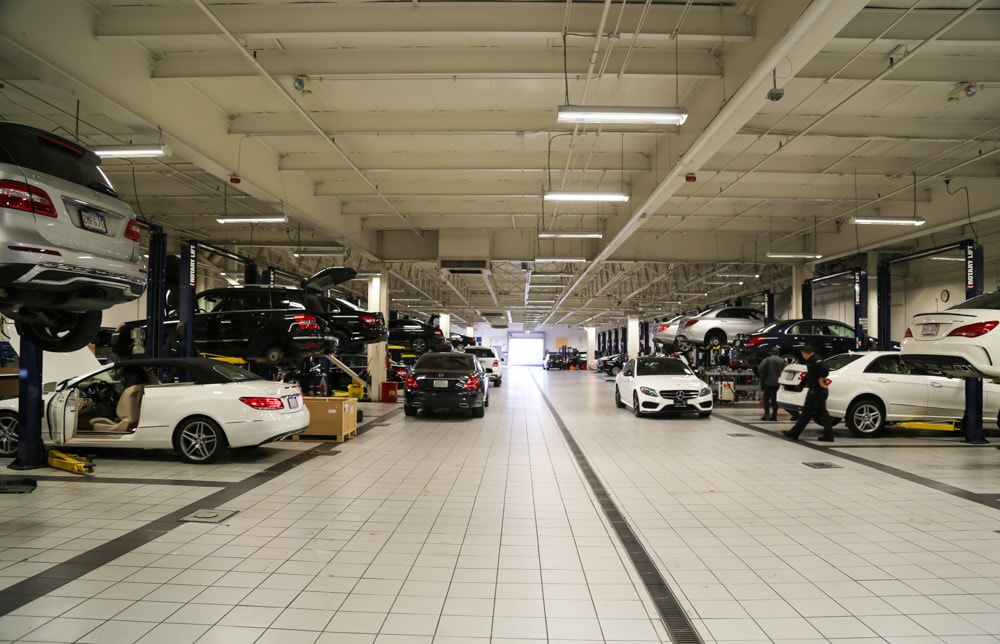 Regardless of which particular model you're driving, your Mercedes-Benz is only due for routine maintenance every 10,000 miles or once a year, whichever comes first. There are two main types of service; Service A and Service B. These routine services are done on alternating years and differ in their length of time and level of scrutiny.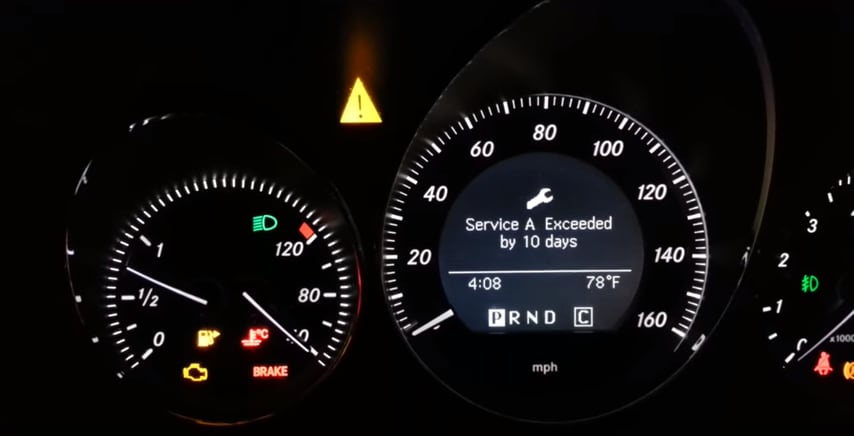 Generally speaking, a Service A can be completed in about
one hour
. When you bring your vehicle in for this type of service, our factory certified technicians will perform a complete oil and filter change. They will also double check your tire inflation and all fluid levels, and adjust accordingly. Service A includes a brake inspection, too. Our team will also check anything specific to your vehicle's model, as called for in our Mercedes-Benz service maintenance system.
Service B is a longer service, and generally takes 3 to 4 hours to complete. Since this takes quite a bit longer, you'll be given the option of getting one of our dealership loaner vehicles; this way, you can still take care of everything on your to-do list while we work on your vehicle. In addition to everything covered by a Service A, our technicians will replace the cabin air filter, helping to ensure that you breath in clean, non-polluted air. We also run a full Star Diagnostic scan on your vehicle, which allows us to access all of the onboard computers to make sure that everything is functioning properly. Your vehicle's requirements may differ slightly based on your driving habits or your specific model, but our technicians are fully trained to help keep your Mercedes-Benz running for as long as possible.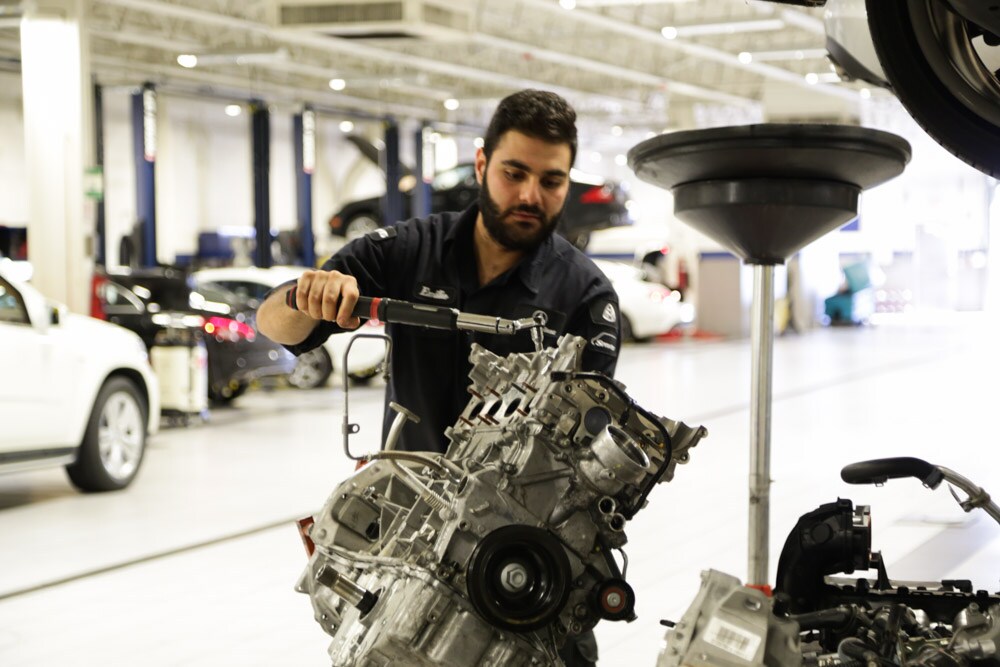 Your Mercedes-Benz will let you know when it's ready for service – and what service it's ready for, which means you don't need to worry about keeping track of the last one you did. Of course, we also have that information on hand, so if it seems like it's been a long time since you've brought your vehicle in, our team would be happy to help you get everything sorted out!
---
We'd love to hear from you! Do you have a question or need to get more details about something we've covered? Want to tell us about your most recent experience at one of our Mercedes-Benz dealerships? You can reach us at
MBFeedback@herbchambers.com
.