You've heard us mention MBUX a lot, especially in reference to the all-new Mercedes-Benz A-Class, as well as the 2020 GLE SUV. But, what the heck is it? How is it different than the systems that are already in place in much of the Mercedes-Benz lineup?
Mercedes-Benz User Experience, or MBUX, is a brand new, intelligent infotainment system. It's a full upgrade from existing systems in place. Currently, MBUX is available on the 2019 A-Class and the 2020 GLE SUV. It will trickle up and down to other models over the next several years.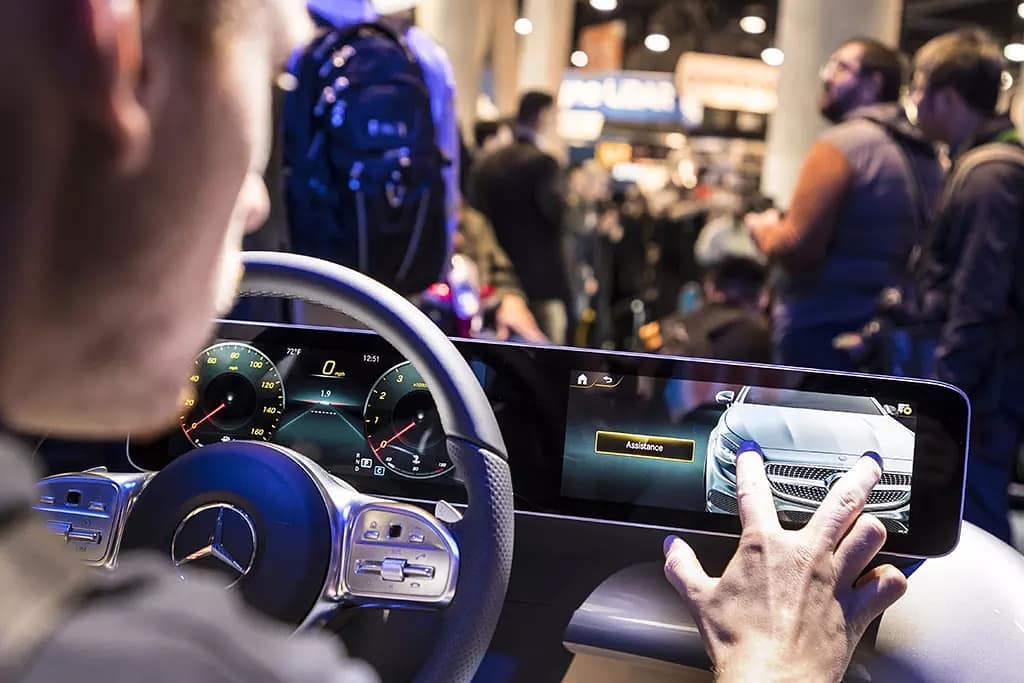 MBUX adapts to your needs by learning your habits over time. The entire MBUX system includes a high-resolution touch screen operation, navigation display with augmented reality technology, as well as voice control with natural speech recognition.
You may already be familiar with other voice-activated assistants, like Alexa, Google, or Siri. Well, MBUX works the same way. Simply say "Hey, Mercedes!" and the system will ask how it can help; from there, just tell it whatever you need: "I'm hot"; "where's the nearest Starbucks?"; "open the sunroof".
One quick note here is that while most of the MBUX features will work without a connection, the system will work best with an active subscription to
Mercedes me connect
, as this allows it to connect to the cloud – ensuring the most accurate location-based data. Your sales person or delivery specialist will be able to give you more details and will be happy to walk you through the process of setting up your account.
The other exciting feature of MBUX is augmented reality. This is part of the overall navigation system. If you've ever been to a multi-way intersection and found yourself confused by your navigation's instructions to "turn left in 200 feet", or been to a rotary and not sure what "enter roundabout and take 3rd exit" actually meant, then this will most certainly become your favorite feature.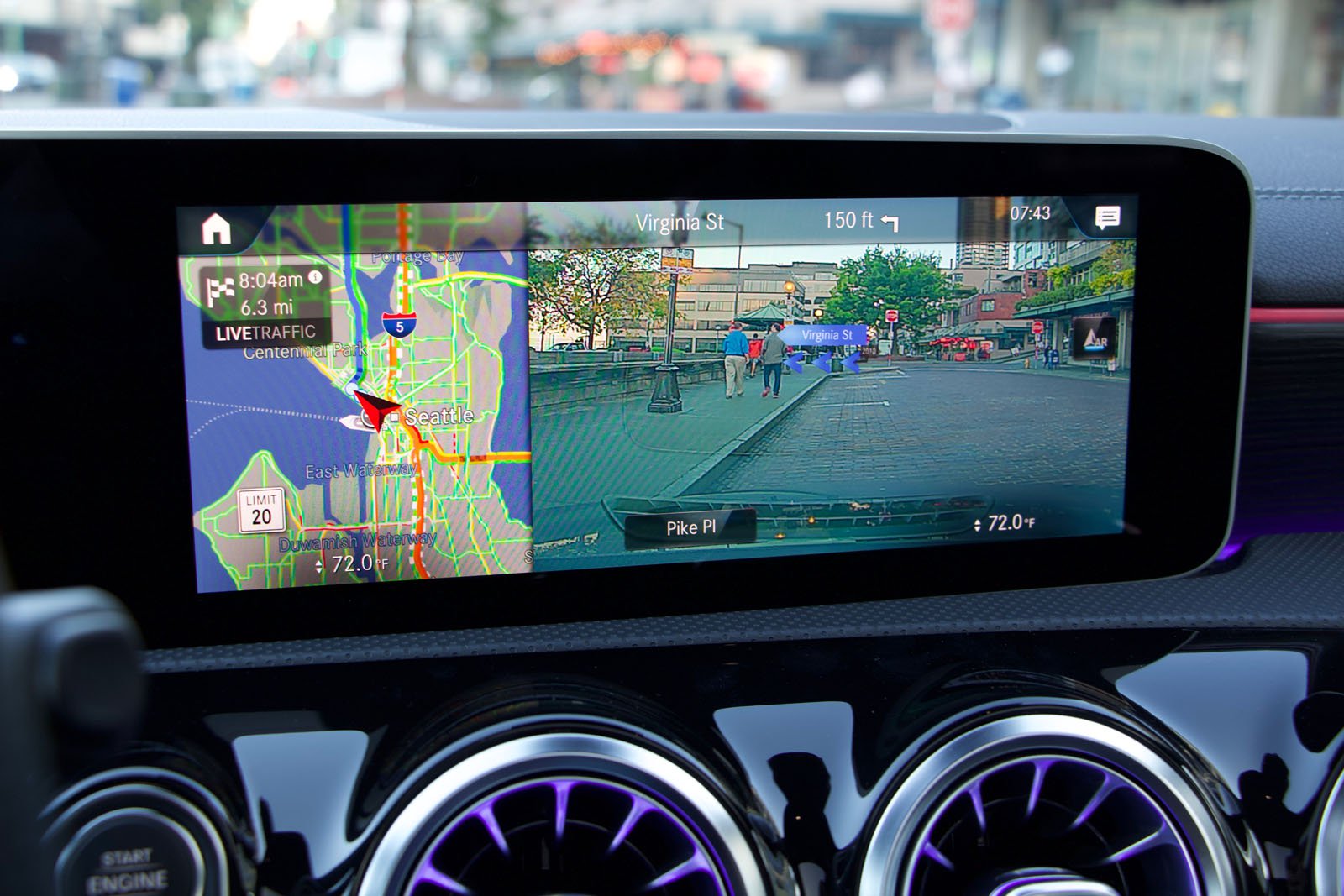 Displaying as a split-screen along with your standard navigation directions, augmented reality gives you a 3D visual of what you're supposed to be doing. Using your vehicle's cameras, you get a real-time display of your current traffic situation, including street names and the directions you're trying to follow. Now, you'll know exactly what "turn left in 50 feet" means, so you won't have to wait while your route recalculates when you take a wrong turn.
MBUX will learn your preferences, which means that over time, it will also be able to suggest new destinations, comfort settings, and even music you might enjoy. The system learns what you listen to and where you like to go, among other things. In addition, your MBUX profile will be able to follow you, the driver, which means you won't have to start over from scratch if you're in another vehicle – provided that that Mercedes-Benz also has MBUX. Once it's learned your favorite features, MBUX adds them to the interface's main menu, making it easy for you to access them at any time.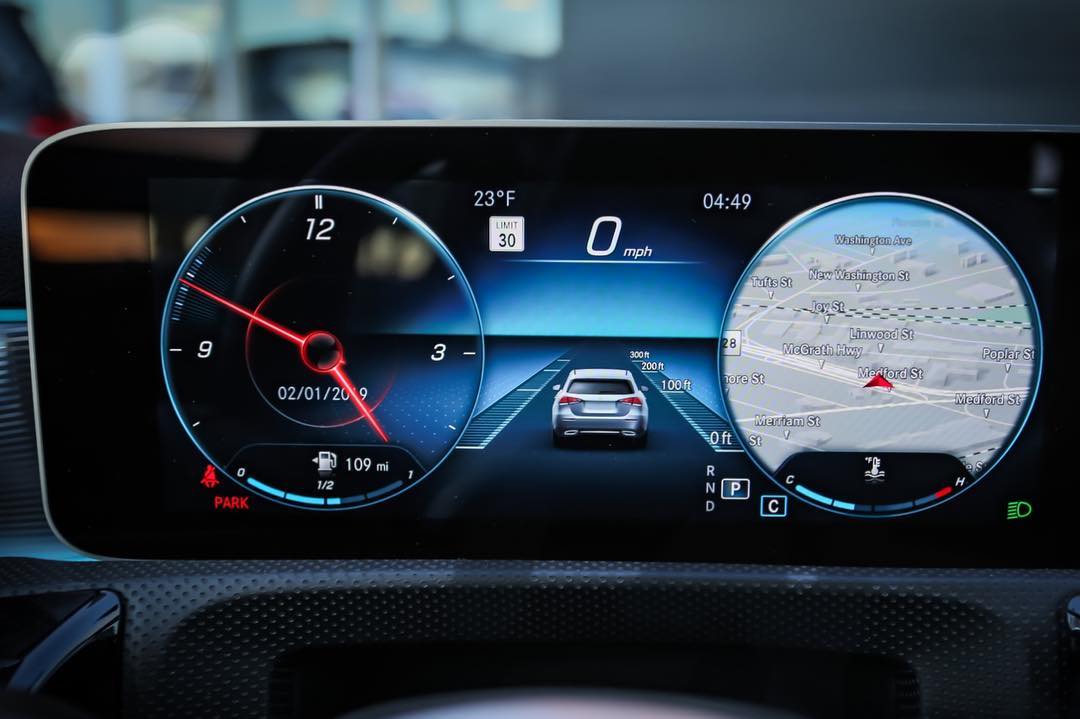 Whether you're looking for more information about MBUX, another Mercedes-Benz feature, or you'd like to take a test drive, the teams at all three of our Mercedes-Benz dealerships are ready and able to help with whatever you need!
---
We'd love to hear from you! Do you have a question or need to get more details about something we've covered? Want to tell us about your most recent experience at one of our Mercedes-Benz dealerships? You can reach us at
MBFeedback@herbchambers.com
.