If you've taken a look at our inventory lately, then you know that many of our pre-owned and all of our new vehicles are equipped with Bluetooth connectivity. You may have even noticed that some of them are equipped with an additional feature called Smartphone Integration. If you're confused and wondering about the difference between them, you're not alone. Read on to learn more!
Bluetooth
Bluetooth is a form of short-range wireless communication that allows your electronics to "talk" to each other, without using cables or other forms of physical connection. Once the devices have permission to communicate with each other, they will automatically connect once they are within range. In the case of your Mercedes-Benz (or most other vehicles), permission is typically granted via a one-time entry of a 4- or 6-digit code. Once approved, your phone will connect with your Mercedes-Benz automatically, provided that your phone's Bluetooth connection has been activated. Of course, your sales person or any of our delivery specialists will be sure that you're connected before you drive your new vehicle home, so you'll be good to go for the entire time you have your vehicle.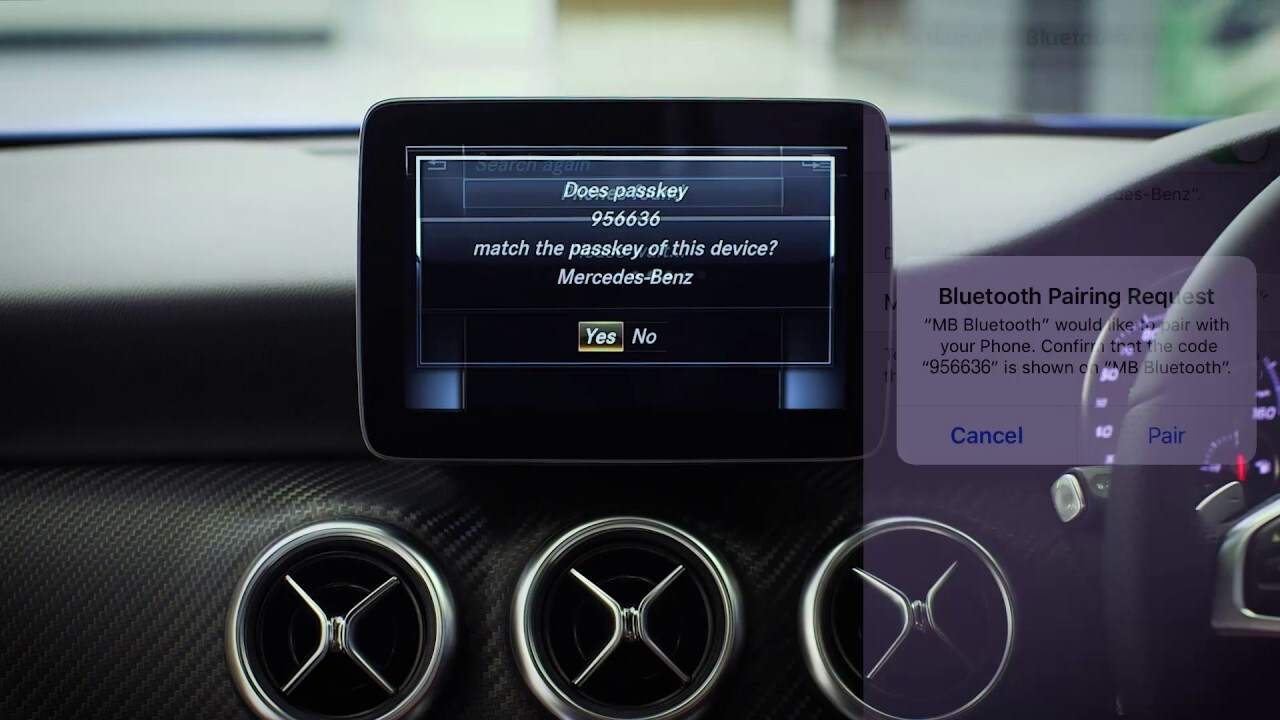 With Bluetooth connectivity, you'll have hands-free, voice-controlled access to make and receive phone calls, so you can double check if you have to stop for milk on the way home. You'll also be able to stream audio, in whatever form you prefer: saved on your phone, from your favorite podcasting network, or from your preferred music application.
Watch this video from MBUSA to learn more about how to use Bluetooth in your vehicle:
If Bluetooth gives you all of these convenient features and access, what is "Smartphone Integration" and how is it different? Well, I'm glad you asked:
Smartphone Integration
Smartphone Integration takes the existing Bluetooth connection between your Mercedes-Benz and your phone and raises it to the next level. Smartphone Integration allows you to use a stripped-down version of your phone on your Mercedes-Benz display screen, with access by Bluetooth voice commands OR by the touchscreen display (if your vehicle is so equipped). Many vehicle are equipped with
Apple CarPlay
; while
Android Auto
is available, it's not quite as common. If you have an Android phone, you'll want to double check with your sales person to be sure that your vehicle is equipped with Android Auto.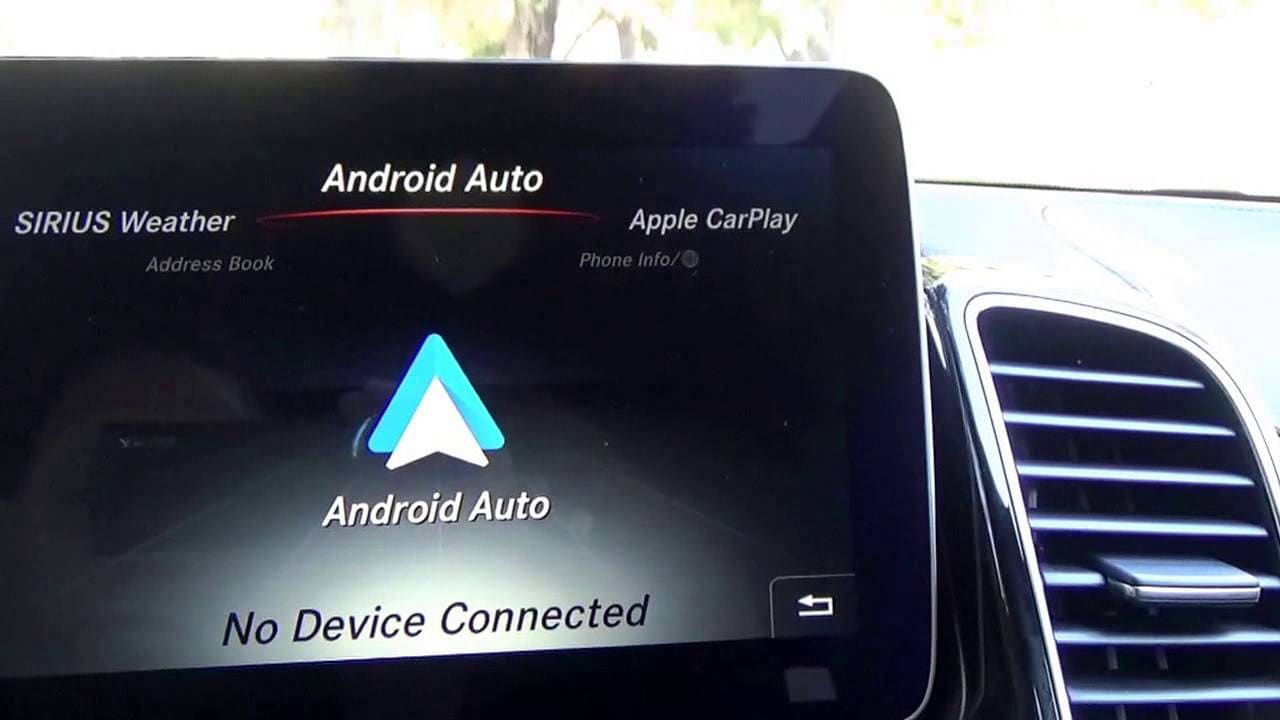 Your delivery specialist will walk you through the entire process when you pick up your new ride, but using either Apple CarPlay or Android Auto is really simple. Connectivity may or may not be wireless; it all depends on the vehicle and whether your phone supports it. Most likely, you'll plug your phone into the USB port; if Android Auto or Apple CarPlay doesn't open automatically, you'll have to manually navigate to it from your vehicle's display screen. From there, simply the follow the prompts and, whamo: the display on your Mercedes-Benz screen will look pretty similar to what's displayed on your device!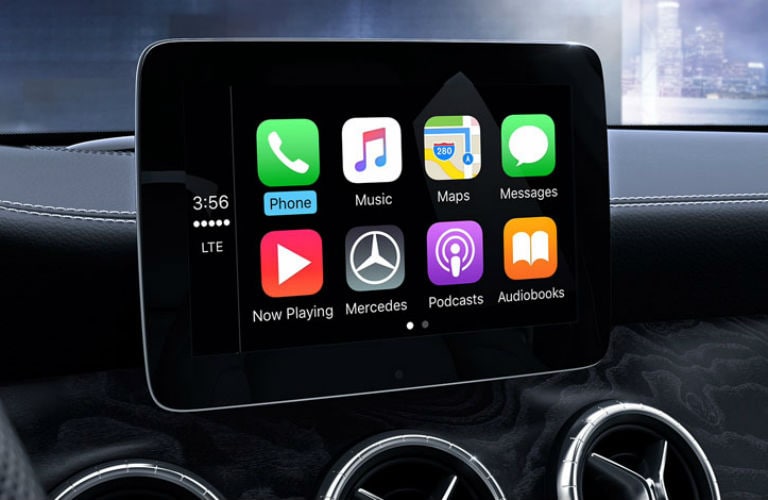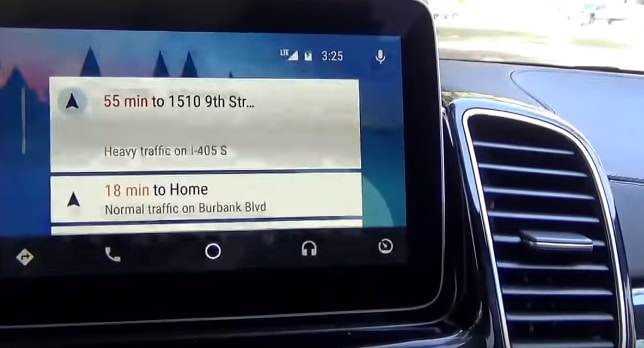 Once you're connected, you'll find that some apps have less or different functionality, and that this will change even further once your vehicle is in gear. For instance, text messages will be read to you, but you'll have to dictate your response, since there's no keyboard available. While this is a potential drawback, there are many more upsides. For instance, if your vehicle did not come with factory equipped with a navigation system, you'll be able to use your favorite navigation app and have it displayed on the "big screen", instead of on your phone screen!
By pressing the voice button on your steering wheel, you'll be able to access a variety of voice commands that you would normally give to Siri or your Google Assistant, like calling a particular person, listening to a specific type of music, or setting an alarm or reminder. What's more, no matter what device you're using, there are a variety of sponsored and third-party apps available for your various music, messaging, news, and radio needs.
As you can see, both "regular" Bluetooth connectivity and full Smartphone Integration are designed to help you safely stay connected to everything you need while you're on the road. Whether you're looking for a new or a pre-owned Mercedes-Benz, the sales teams at all three of our locations will be able to help you find the vehicle that's perfectly equipped to meet all of your needs!
---
We'd love to hear from you! Do you have a question or need to get more details about something we've covered? Want to tell us about your most recent experience at one of our Mercedes-Benz dealerships? You can reach us at
MBFeedback@herbchambers.com
.