The all-new 2019 Mercedes-Benz A-Class is finally here!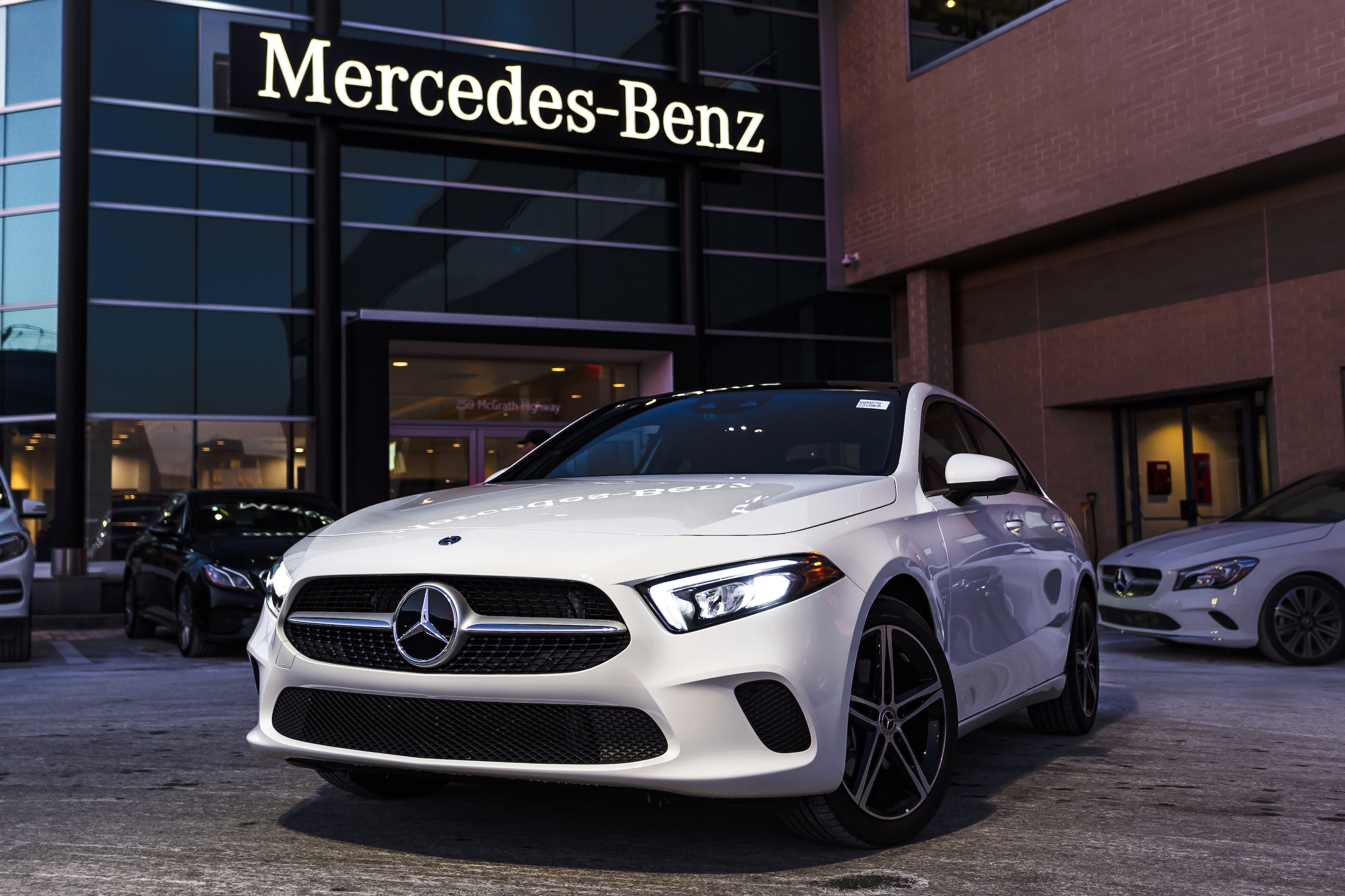 Its arrival marks a lot of firsts for Mercedes-Benz: in addition to being a brand-new model, the A-Class brings with it a variety of new and exciting technology features. These are getting their start in the A-Class, but we'll see them in the upper level models too as those get refreshed. Let's take a look and see what this new model is all about!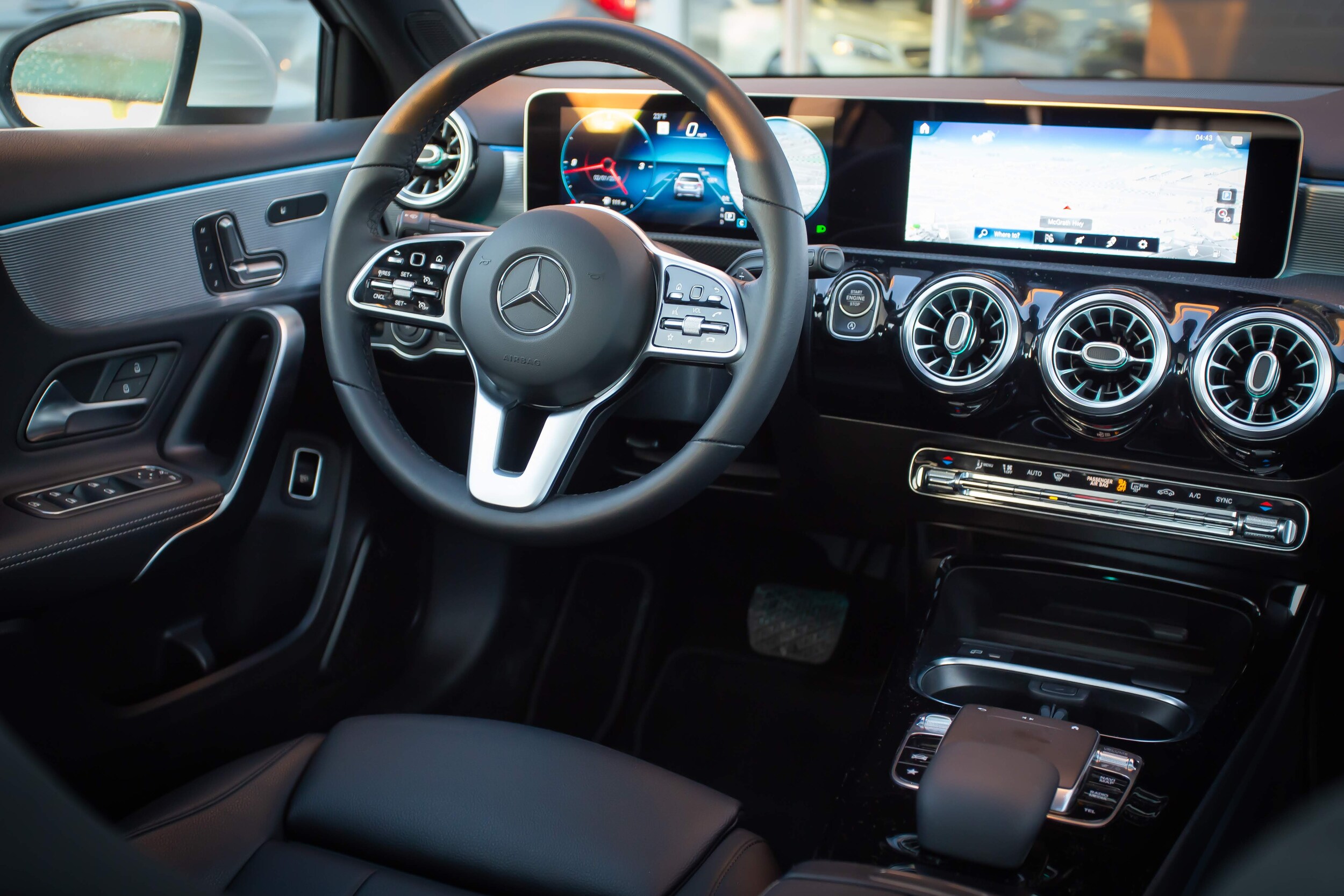 MBUX: this is probably the biggest and most exciting feature. Mercedes-Benz has completely updated the voice control system. Now, you can talk to your car the same way that you would talk to your Alexa, Siri, or Google Home, with a simple "Hey, Mercedes!" The car will recognize your voice, so you don't have to worry if you've got a bunch of rowdy passengers in the backseat. That's cool, but what can you actually do with the voice controls? Basically anything! Change the color of the interior ambient lighting, open or close the sunroof, find the nearest coffee shop or gas station, turn the heat or AC on/off, play your music, and much more.
Augmented Reality: this is part of the upgraded MBUX system, but we wanted to highlight this one separately because it's so cool. Have you ever been using your GPS or other navigation system, and it tells you to turn left in 100 feet? But it's at a confusing intersection, or maybe there's another side street before the one you need, and you end up turning down the wrong road and then you have to patiently wait while your system "reroutes" you? With augmented reality, the A-Class will show you the turn on your navigation screen, before you take it – so you'll know whether it's this street or the next street, even if you can't quite read the street signs! If you're anything like me, this feature alone is a total game changer!
Touch screen: Traditionally, Mercedes-Benz has shied away from touchscreen displays. Until now. In addition to center display touchscreen, there are two touchpads on either side of the steering wheel, just like in the E-Class. Navigating the menus and figuring out how to adjust the radio, etc. is now as easy and intuitive as using your smartphone.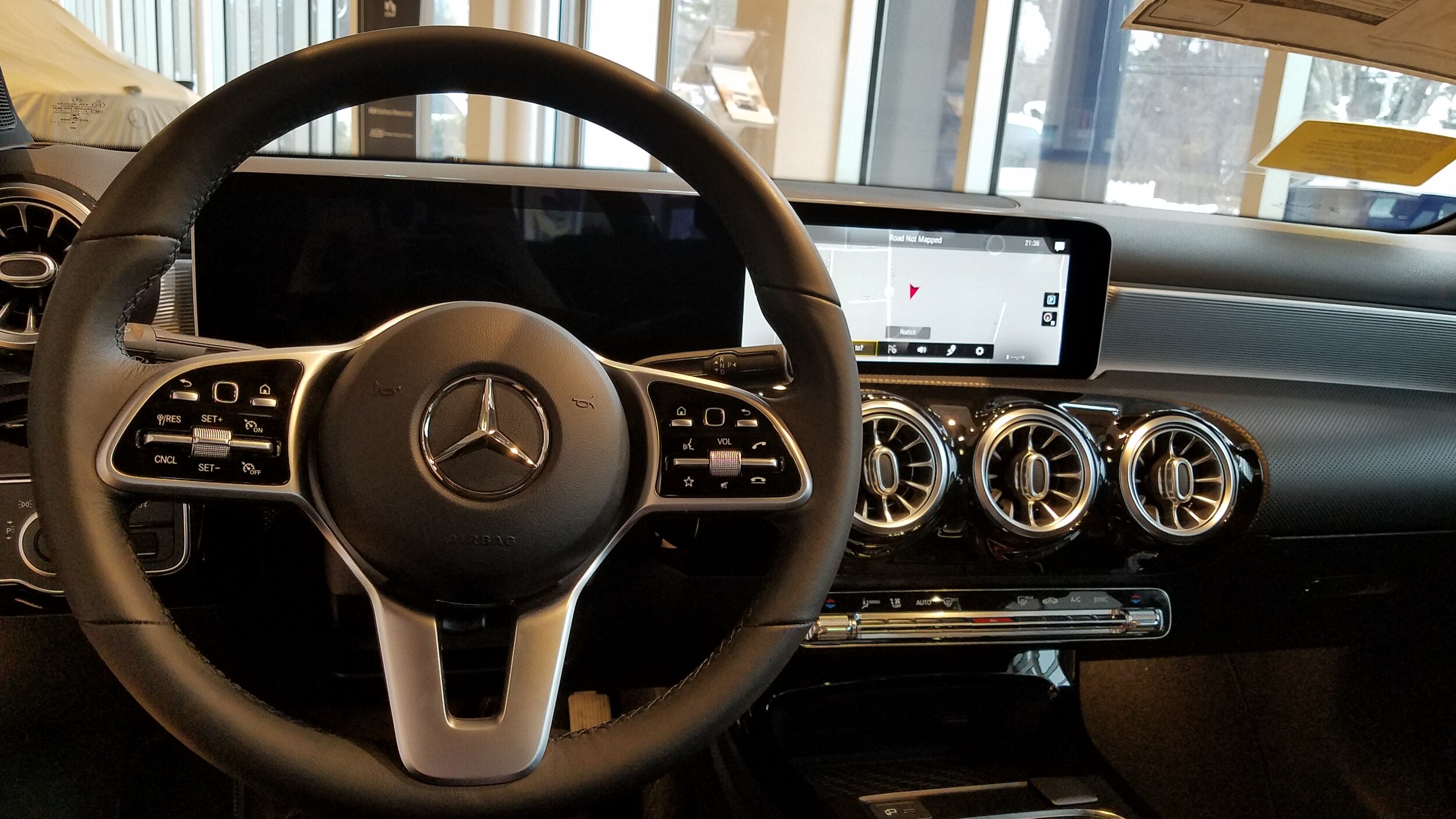 Price: Maybe this is the most exciting of all. The 2019 Mercedes-Benz A-Class falls in line below the CLA, making it our most affordable Mercedes-Benz! The exact pricing will vary based on your precise options, but the starting MSRP is $32,500, which means that the dream of Mercedes-Benz ownership is well within your reach.
Engine & Performance: The 2019 A-Class is available in both front-wheel drive and 4MATIC all-wheel drive options. The A-Class is small but mighty, with a turbo-charged 4 cylinder engine with 188-horsepower, 221 lb.-ft. of torque, and a seven-speed automatic transmission. The vehicle is perfect for zipping in and around town, with a 0 to 60 MPH time of 7 seconds.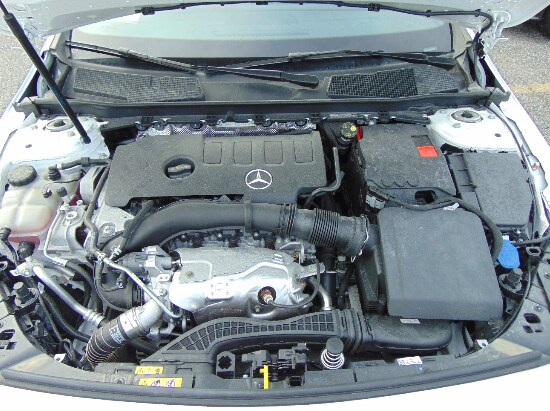 As with all Mercedes-Benz models, there are a variety of packages and options available to help make sure your vehicle is equipped to meet all of your needs. The 2019 Mercedes-Benz A-Class is now available at all three of our Mercedes-Benz dealerships. Call or e-mail today to schedule a test drive discover everything that Mercedes-Benz and the A-Class have to offer!
---
We'd love to hear from you! Do you have a question or need to get more details about something we've covered? Want to tell us about your most recent experience at one of our Mercedes-Benz dealerships? You can reach us at MBFeedback@herbchambers.com.