When you buy a world-class vehicle, you get first-class service. Your Mercedes-Benz requires regular service once per year or once every 10,000 miles, whichever comes first. Luckily, Mercedes-Benz offers pre-paid maintenance, allowing you to pre-pay for certain services.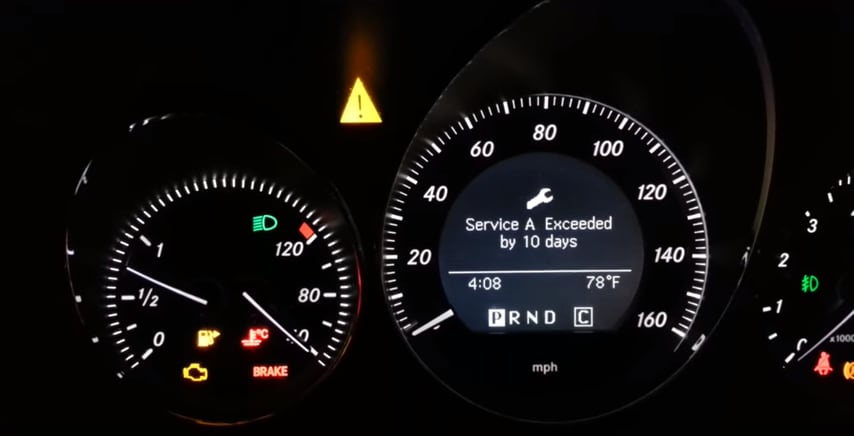 The Mercedes-Benz Pre-Paid Maintenance Plan is available in two, three, or four-year packages. The exact packages available depend on your vehicle's specific information, but pre-paid maintenance is generally available on all vehicles under seven years of age, with fewer than 80,000 miles.

If you opt for a pre-paid maintenance plan when you purchase your vehicle, you have the option to pay the cost up front or build it into your monthly payments.
Pre-Paid Maintenance follows you, so whether you're traveling or you move out of state, your plan will be honored at any authorized Mercedes-Benz dealer in the U.S. or Puerto Rico.

With Pre-Paid Maintenance, you get the convenience of knowing that your vehicle's needs are paid for, well in advance. Since you've already paid, it'll be easier to keep up with regular maintenance, helping to potentially increase your vehicle's value when you're ready to upgrade to something new. What's more, Pre-Paid Maintenance allows you to "lock in" the cost of services, protecting you from unexpected increases in parts and service while also saving money versus individual service costs.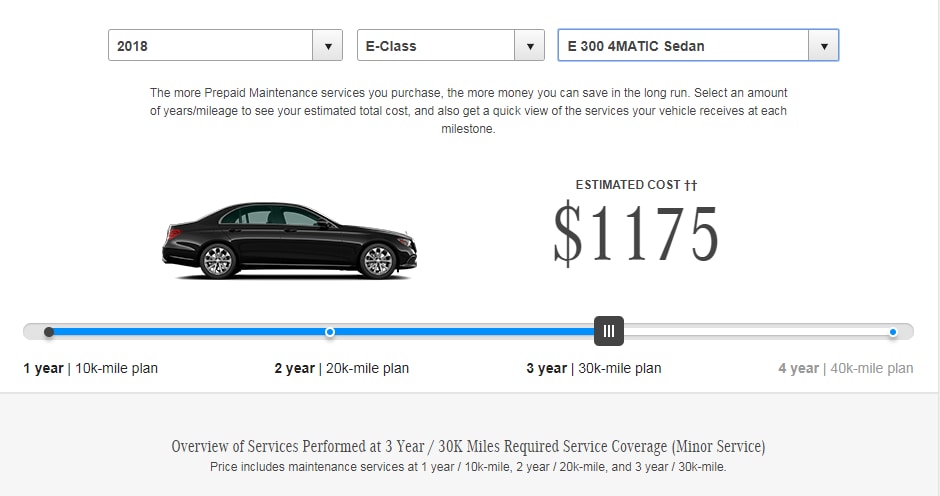 To play around with the cost calculator, visit
MBUSA.com
.
Pre-Paid Maintenance also gives you the peace of mind of knowing that you'll be getting expert care on your Mercedes-Benz. All three of our dealerships have Mercedes-Benz certified technicians who are trained to properly diagnose and repair your vehicle.
---
We'd love to hear from you! Do you have a question or need to get more details about something we've covered? Want to tell us about your most recent experience at one of our Mercedes-Benz dealerships? You can reach us at
MBFeedback@Herbchambers.com
.