With 604 horsepower, 627 pound-feet of torque, and the ability to go 0-60 miles per hour in 3.3 seconds, the 2018 Mercedes-AMG E63s is the most powerful E-Class variant of all time.
For 2018, there are a number of design and performance enhancements. Let's review some of the most notable:
4MATIC+: a newly engineered version of the 4MATIC system we're already familiar with, 4MATIC+ combines all-wheel drive with rear-wheel drive. It gets a little complicated, but essentially, the E 63 performs like a rear-wheel drive car unless (and until) the vehicle detects that the front wheels need more torque. The distribution is calculated continuously and automatically adjusts up to an even 50/50 split, so all you need to do is drive!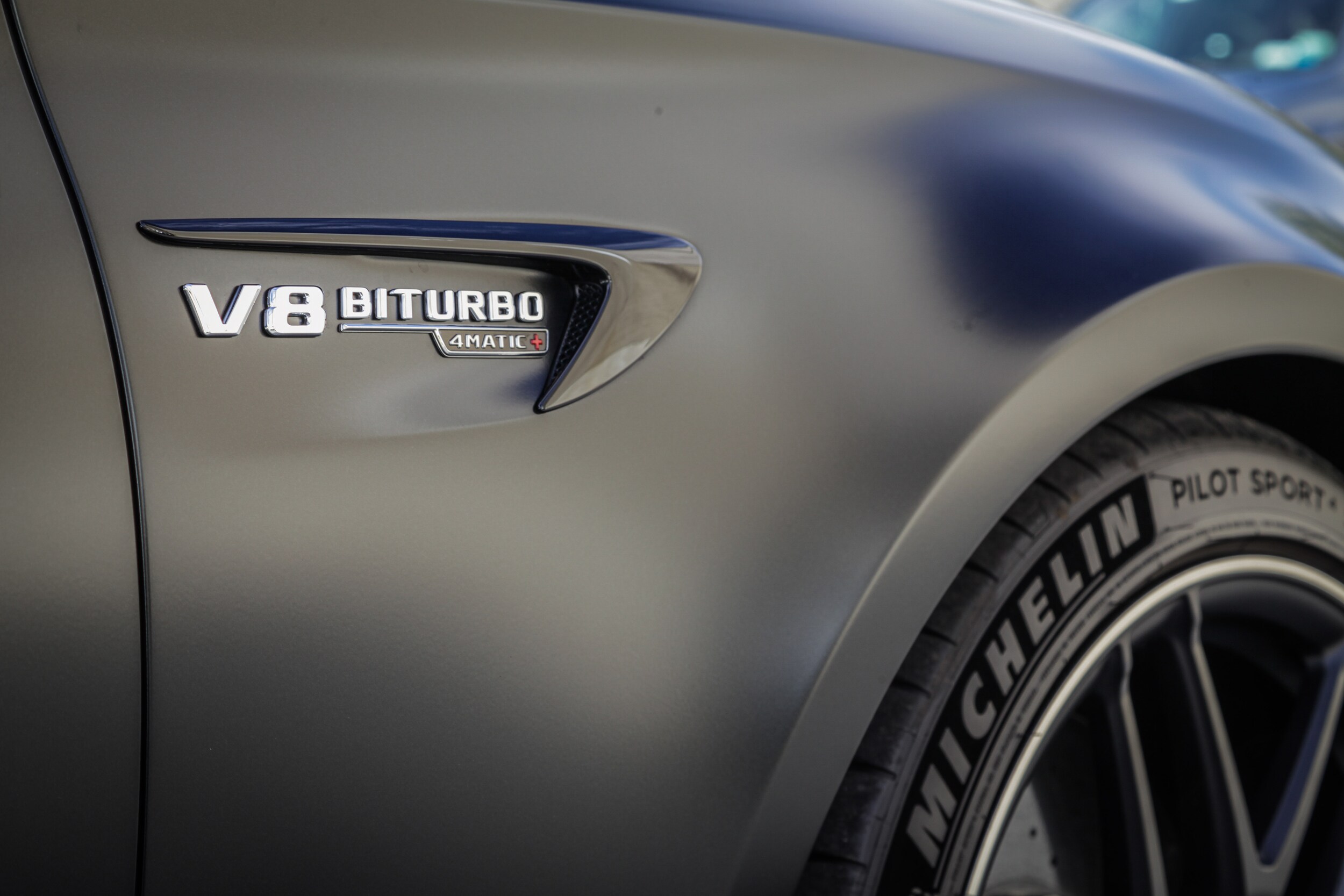 Grille: one of the first things you'll notice is that the E 63 does not have the diamond block grille. Instead, the front end has been updated to include a chrome double cross wing and vertical black bars. Combined with the widened fenders and a twin inset power dome on the hood, the 2018 E 63 looks sportier and more aggressive than its predecessors.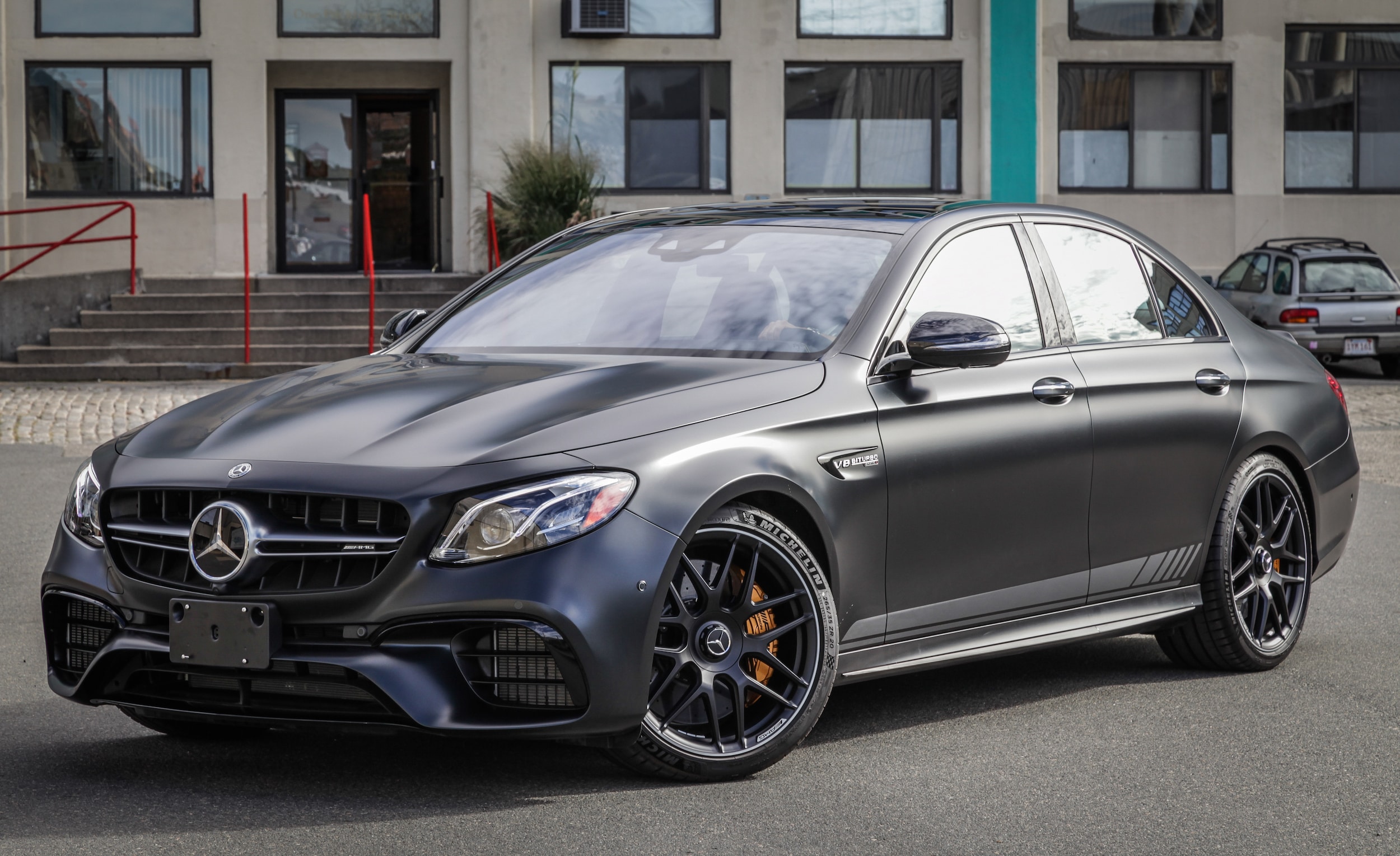 Engine: As previously mentioned, the 2018 E 63 S is the most powerful E-Class yet. The 603-horsepower, V8 biturbo engine goes from 0 to 60 in just 3.3 seconds, which is about how long it takes to buckle your seat belt. With a top speed of 186 MPH, you'll want to make sure you take those few precious seconds to buckle up! Each engine is hand built in about 3 ½ hours, then signed by its AMG craftsman.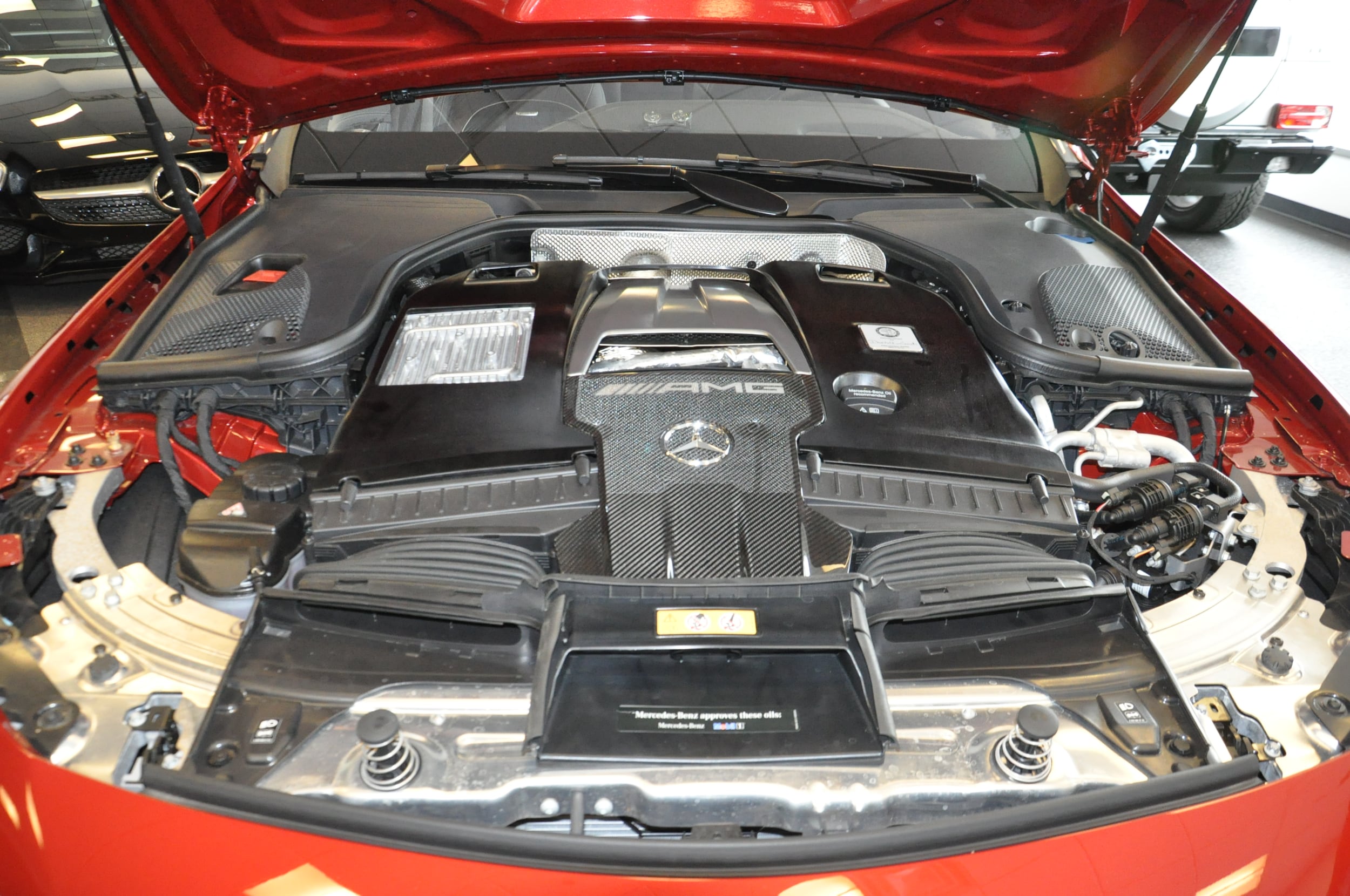 The E63 S will also be available as a wagon. The E 63 wagon is comparable to the sedan, with the only real difference being the cargo capacity. It is also important to note that in the AMG model, the E-Class wagon seats only five and does not have a third row seating option. Features and options that are available on the sedan are also on the wagon, so you can easily choose whichever one best meets your needs.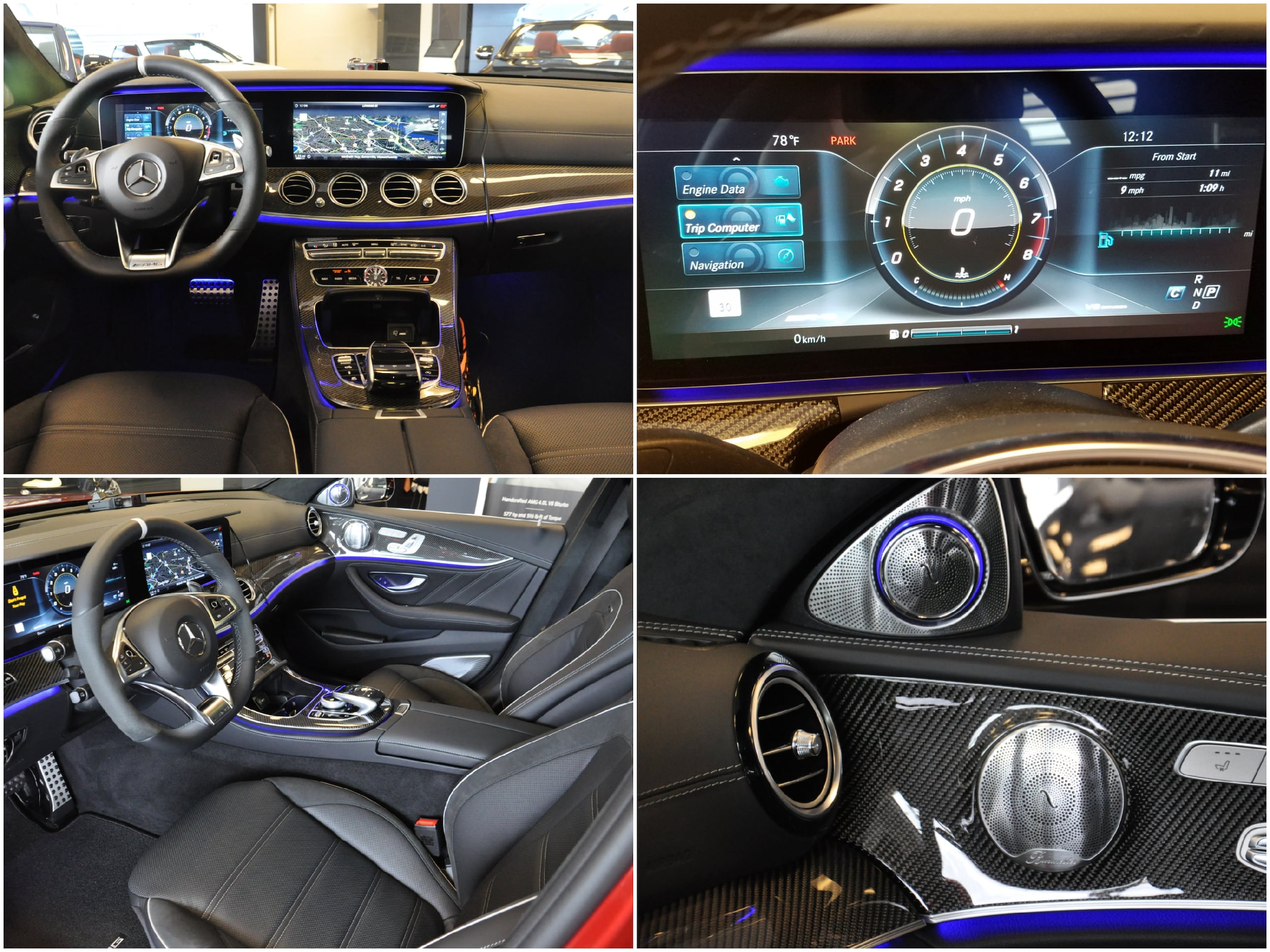 As with all Mercedes-Benz and Mercedes-AMG models, a variety of packages and options will help make sure your vehicle is equipped to meet all of your needs. The 2018 Mercedes-AMG E 63 S in now available at all three of our Mercedes-Benz dealerships. Call or email today to schedule a test drive and discover everything that AMG and the E-Class have to offer!
---
We'd love to hear from you. Do you have a question or need to get more details about something we've covered? Want to tell us about your most recent experience at one of our Mercedes-Benz dealerships? You can reach us at
MBFeedback@herbchambers.com
.