One of the most common questions our sales team gets is whether a particular vehicle has ECO Start/Stop. While the short answer is that, yes, many of our new vehicles do have this feature, we think it's an important one to talk about as it has numerous benefits.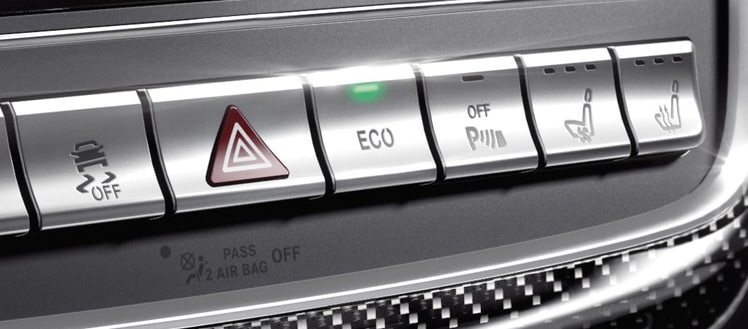 ECO Start/Stop is the result of an increased focus by Mercedes-Benz to reduce fuel consumption and lower vehicle emissions.
While the mechanical specifics vary depending on the vehicle, ECO Start/Stop works the same basic way on all Mercedes-Benz vehicles.
Simply put, ECO Start/Stop turns off the engine when you're stopped – at a stop light or stop sign, for instance – then automatically starts the engine again as soon as you lift your foot off the brake. This entire process is instantaneous, so all you need to do is drive the way you normally would.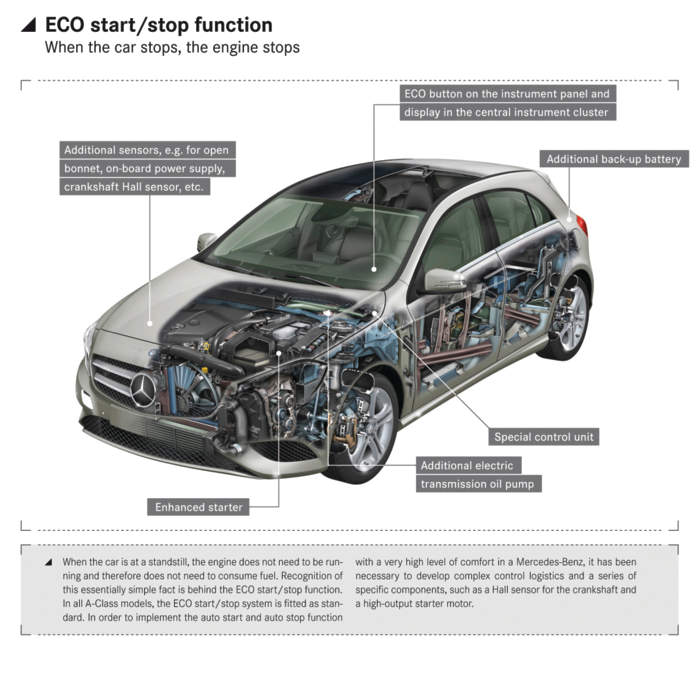 While similar technology is available in other brands, the Mercedes-Benz system responds faster. This quick response leads to quieter operation and longer periods of time in which the engine is stopped. In other words, more efficiency!
Performance-wise, you won't notice a difference in the day-to-day driving of your vehicle. What you will notice, however, is increased fuel efficiency. And, as we all know, increased fuel efficiency means fewer stops at the gas station and more money that stays in your pocket! Of course, your exact fuel savings are determined by where and how you drive. Research indicates that you could potentially save up to 9 percent compared to driving a similar vehicle without ECO Start/Stop. Because of the way this feature works, you'll see the most savings and efficiency if you regularly drive in urban areas with lots of stop-and-go traffic.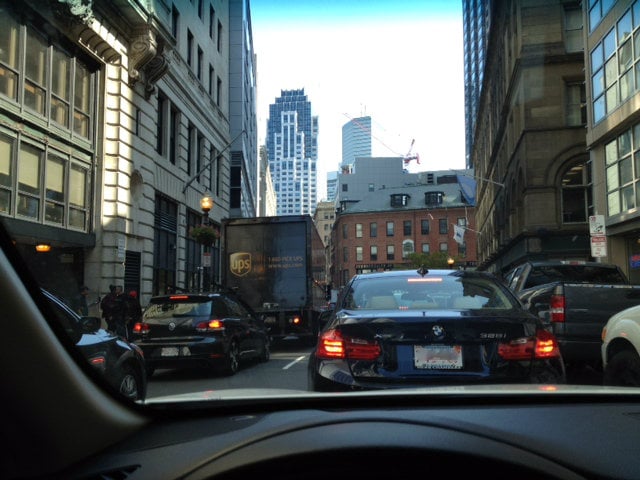 Earlier, we said that most models were equipped with this environmentally friendly feature. To be more specific, you'll be able to find ECO Start/Stop in at least one model in every class. The only exceptions are the SL-Class and SLK-Class (as well as AMG models) because of their high-performance nature.
This short video from Mercedes-Benz explains more about how ECO Start/Stop works:

Whether you're looking for ECO Start/Stop or any other specific feature(s), the sales teams at all three of our locations are fully trained to help you find the Mercedes-Benz of your dreams! Call or e-mail us today to schedule a test drive and learn more about everything Mercedes-Benz has to offer.

---
We'd love to hear from you! Do you have a question or need to get more details about something we've covered? Want to tell us about your most recent experience at one of our Mercedes-Benz dealerships? You can reach us at
MBFeedback@herbchambers.com