The Mercedes-Benz Brand Immersion Experience is designed to engage the hearts and minds of all Mercedes-Benz employees. Spending several days eating and breathing Mercedes-Benz helps to fuel our passion and allows us to provide you an experience that's worthy of being called "the best".


After arriving in Birmingham, AL, we enjoyed dinner with 85 new friends from across the country. Just like that, our Brand Immersion experience was under way!


Our first day started with a trip to Vance, AL, to visit Mercedes-Benz U.S. International. After some classroom training, we took a tour of the the production facility for a behind-the-scenes look at the assembly process.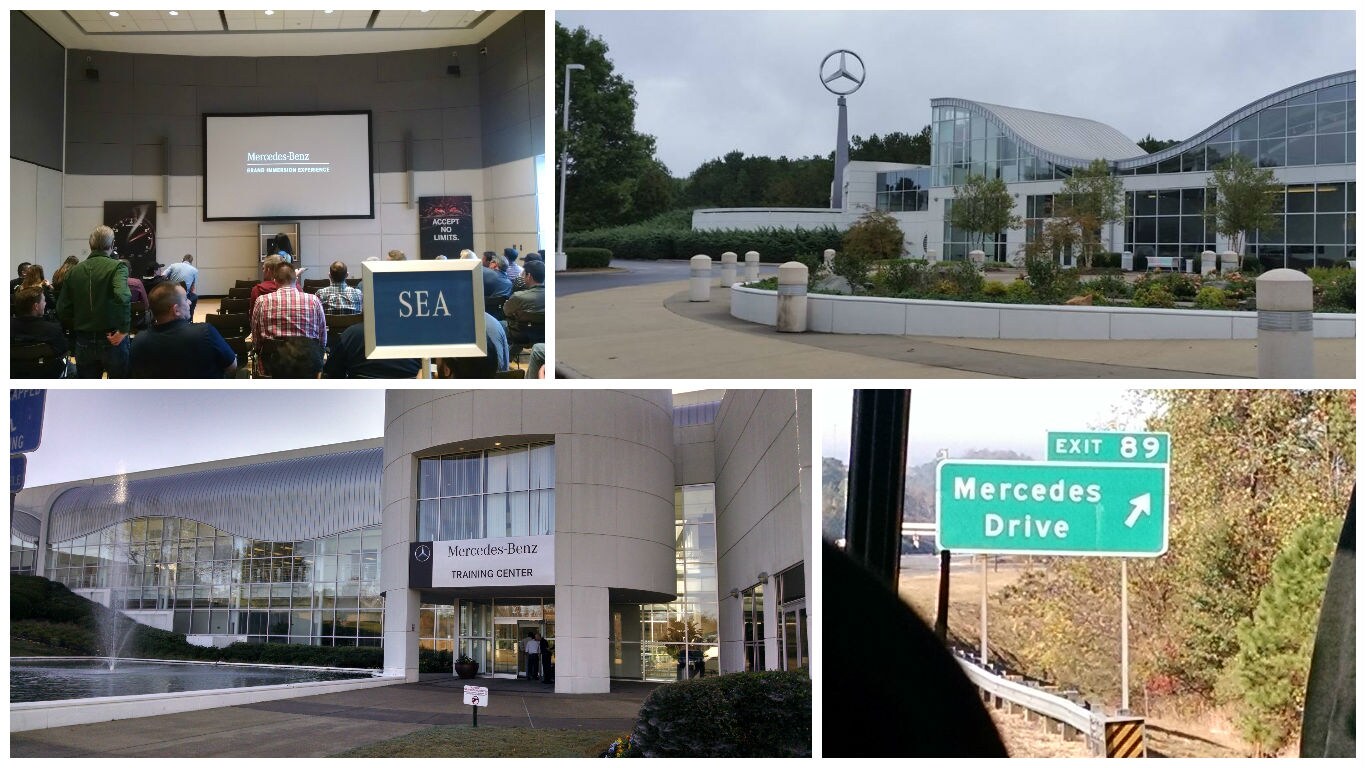 From there, we went to the on-site Mercedes-Benz museum. Here, we got an up-close look at the first car, first motorcycle, and first motorized carriage, exploring 130 years of history. We learned more about the Mercedes-Benz presence in Formula One racing and gained a better sense of what AMG's hand-built "one man, one engine" philosophy looks like.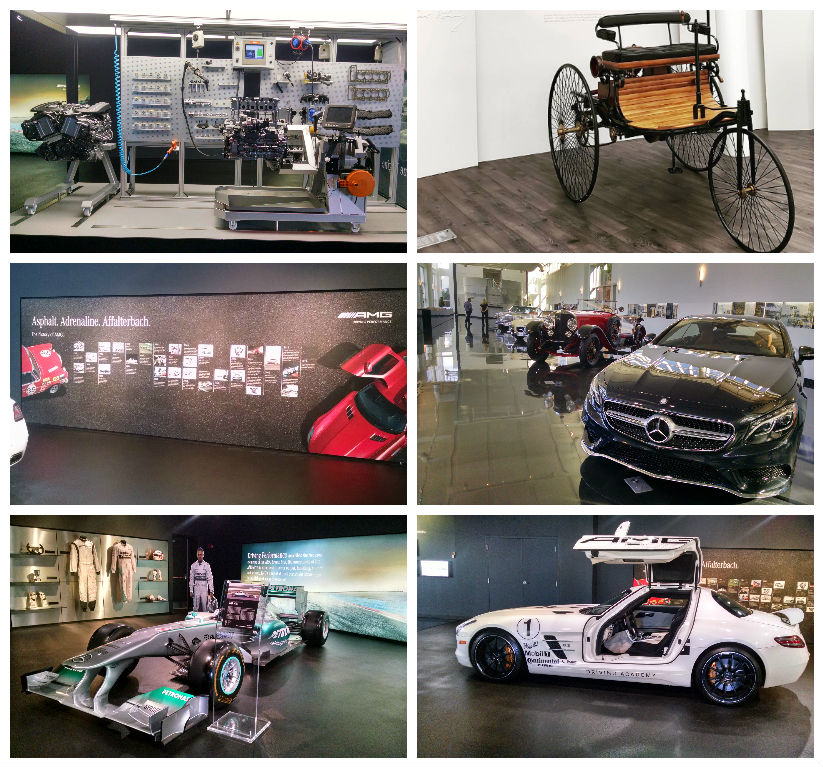 The next day was our last full day in Birmingham, and boy, was it a full one!


After a couple of more classroom sessions at MBUSI, we took a short drive to another part of the facility to find…. the off-road test track! The off-road track features a variety of obstacles, including potholes, railroad ties, water holes and steep hill climbs. There's even a 70% slope, which is about a 57° incline. Simultaneously exciting and terrifying, this was a great way for us to really understand the capabilities of the technology inside these vehicles. Many times, the only way to see what was coming next was to trust the accuracy of what the camera was seeing. All of these obstacles are designed to showcase what Mercedes-Benz GL and GLE vehicles can do when equipped with the appropriate off road package and no other special modifications.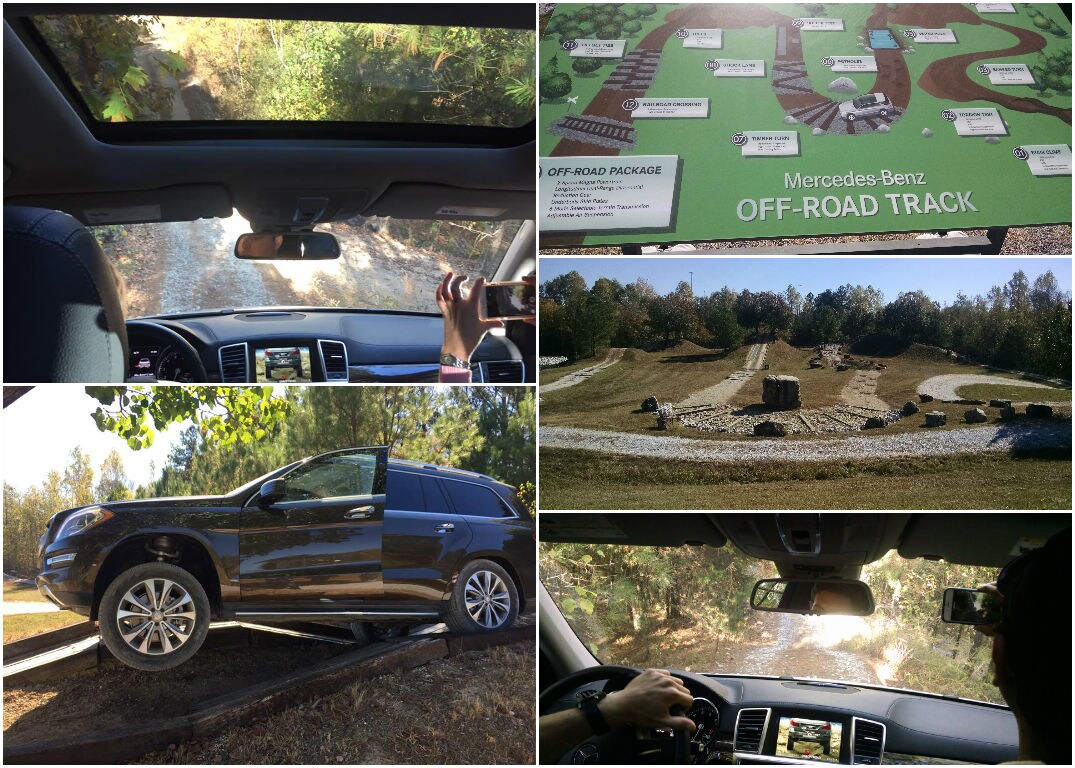 From there, we were off to Barber Motorsports Park. Opened in 2003, Barber Motorsports Park is an 830-acre facility that includes a world-class racetrack and a museum. Each year, the racetrack hosts the Honda Indy Grand Prix, part of the IndyCar Series whose most notable race is the Indianapolis 500.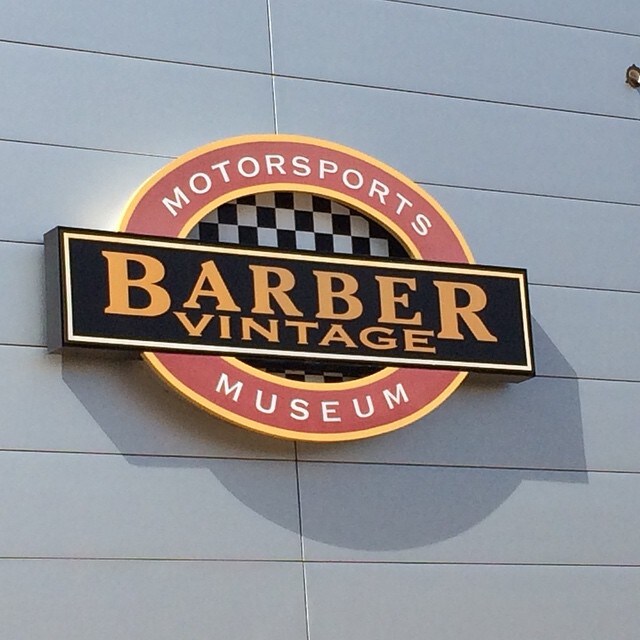 The five-story museum represents over 100 years of production from 20 different countries. With over 1,400 motorcycles, it's been recognized by Guinness World Records as the world's largest motorcycle collection. The museum also has an array of notable racecars on display, including the Ferrari F-158 driven in the 1964 Grand Prix World Championship, as well as the world's most extensive assembly of Lotus cars.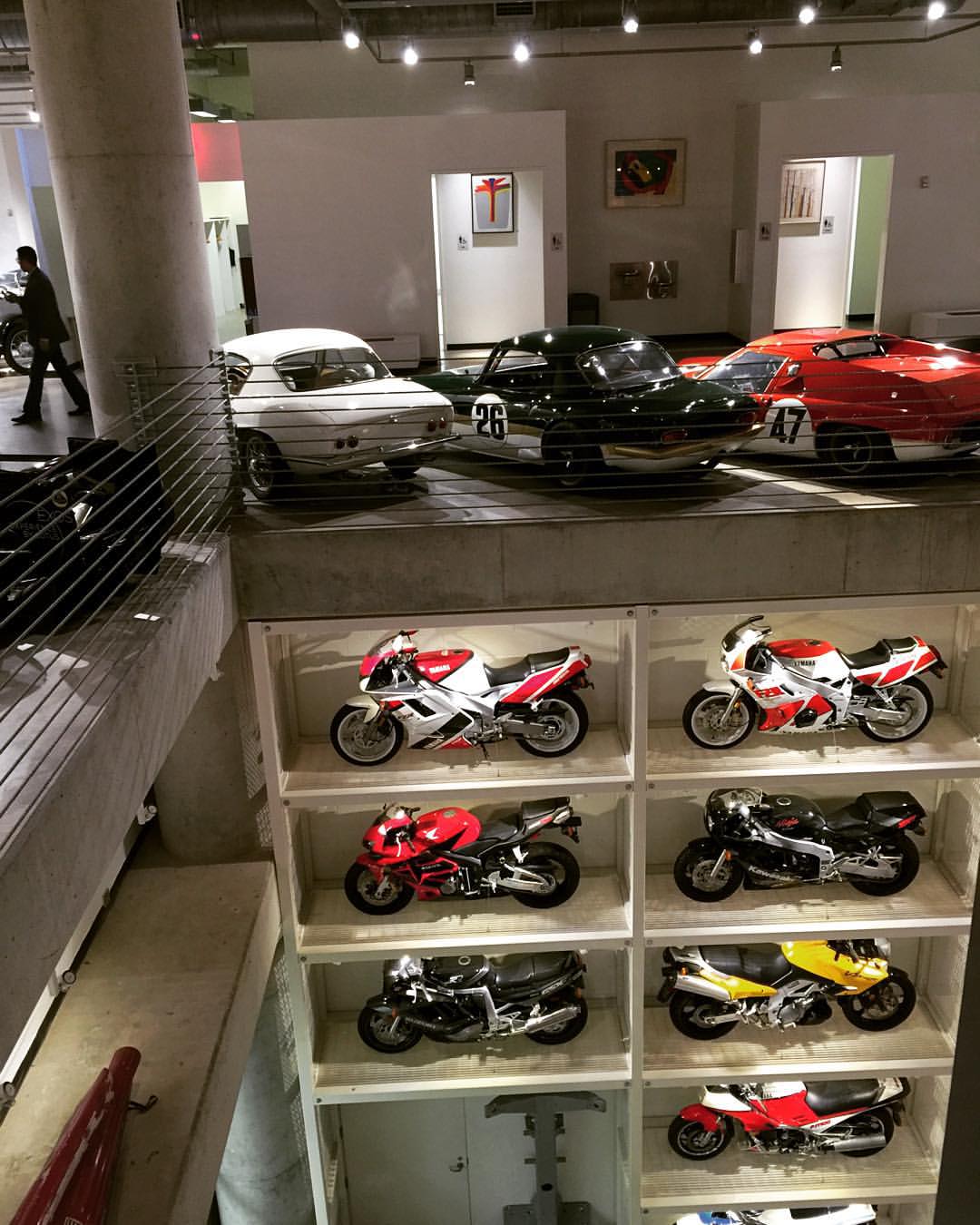 First, though, we stopped at Barber's Proving Grounds, which include a convertible track area and a skidpad. Here, we continued our exercise in trusting the technology, letting the vehicle's autonomous braking system intervene on our behalf so we could get the full experience of CPA+ and pedestrian recognition. We also used Distance Pilot DISTRONIC cruise control, which maintains your vehicle's speed while keeping a safe distance to the vehicle in front of you.


We also took part in a smart car relay race, helping us better appreciate smart's turning circle of only 11.4 feet.
After driving smart cars, we got to be passengers while the professional drivers demonstrated race start mode in Mercedes-AMG CLA and CLS vehicles. This part of the experience is nearly impossible to put into words – watch the videos below to see how much fun it was!
Next up, we got to take turns driving Mercedes-AMG CLA and GLA vehicles on the autocross track. Each driver did several laps before switching places and letting someone else drive. Many of the people attending this training session had never driven any Mercedes-Benz vehicle, so it was fun to encourage our teammates to get out of their comfort zones to see what the vehicles can do.
Of course, the best was saved for last: the skid pad! Coated in a special sealant that helps keep the ground wet, the skid pad allowed us to gain a better understanding of how different ground conditions affect traction. This also gave us a practical lesson in learning how to recover when our vehicle starts to skid in the real world. Since most of us don't get the opportunity to intentionally skid without fear of hitting something, it was exhilarating to be able to let our guard down just a little.
Finally, after a short closing ceremony, we enjoyed a delicious catered dinner and were able to take an up-close look at the Barber Museum's vintage race cars and motorcycles. We were even able to go out on the bridge, giving us a bird's eye view of part of the track and providing a breathtaking nighttime view of all 5 stories of the museum.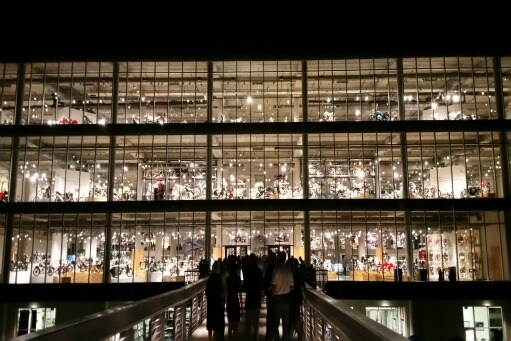 Our training was an intense, jam-packed two days, but we learned a lot and had fun doing it. We are Mercedes-Benz at Herb Chambers, and we are #driventodelight!